New Telehealth Instructions For Appointments After 3/1/2023
Current Televero Health App Users: If you are currently using the Televero Health App, beginning March 1, 2023, the Apple and Android Televero Health app will be discontinued and no longer function. You will need to use the instructions below to access your session. You may delete the app from your Android or Apple device.
One-Click Link Users: If you are already receiving a one-click link to access your session via email or text, please read the following instructions as the process to access your session has slightly changed.
How To Join Your Online Therapy Session
STEP 1: Beginning March 1, All appointments can be accessed through a one-click secure link. You will recieve your link as soon as your online therapy session is scheduled.
The link will be sent to you in a text message and an email prior to your appointment. You will also receive a reminder with the link 24 hours before your appointment.
You can join your session from any computer, tablet, or smartphone by simply clicking on the link.
For security purposes, after clicking the link, you will be prompted to enter your last name and date of birth to join your session. If your last name and date of birth do not work, please contact us immediately for assistance.

STEP 2: You will then be prompted to enable your video camera and microphone as pictured below in the green circle.
Be sure to check the box "always allow" and "remember this device" if you are prompted and save that setting.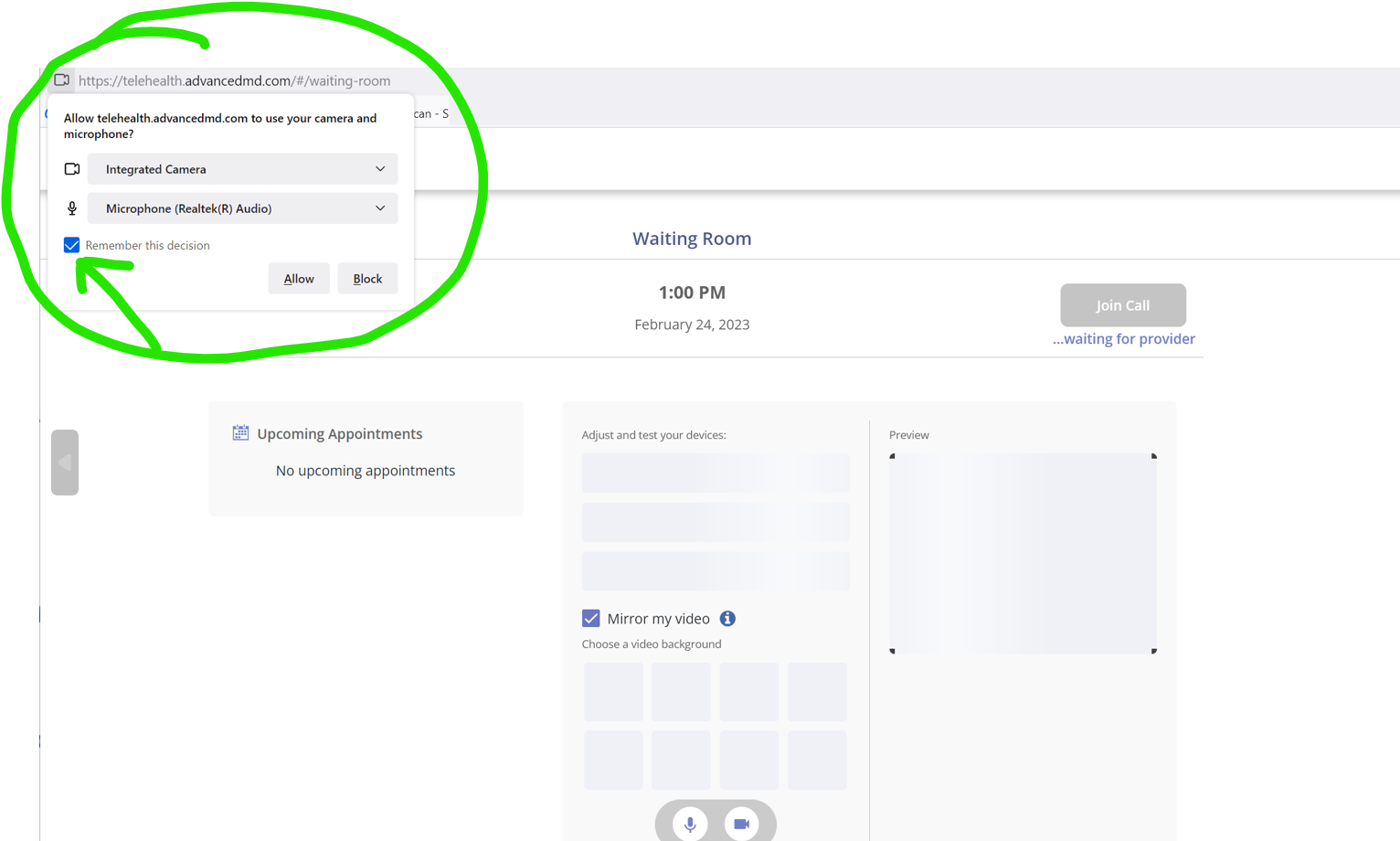 STEP 3: Finally you will wait for your provider to join your therapy session. When they have joined your session, you will then click "Join Call."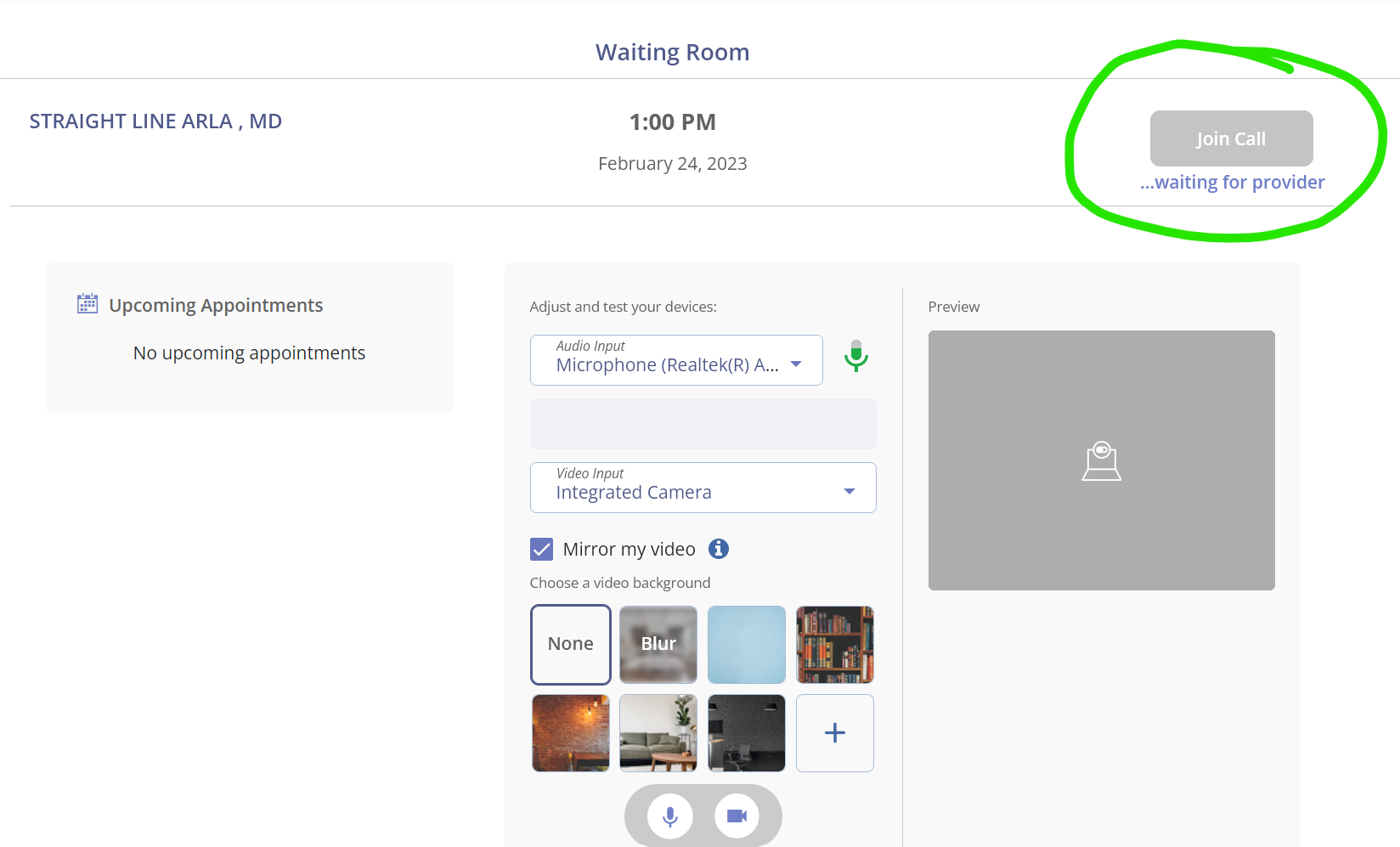 Questions?
Please reach out to our team via phone at (512) 956-5003, or click here to send us a note through our website.